Many things have changed in the world of business over the years, particularly since the inception of the Internet. Today, a business can hardly thrive without relying on the Internet to market its brand and products. It explains why nearly all businesses have continuously pursued a fruitful online presence. 
While having an online presence is an incredibly amazing thing as far as succeeding in business is concerned, it also comes with a fair share of challenges. And if your medical practice enjoys an online presence, you must face these challenges head-on. Among the things that you must do is protect your reputation on the Internet. Note that the impression that your prospects and existing patients have about your physiotherapy, chiropractic, or medical spa will significantly determine if they will choose your service. It is, therefore, imperative that you put in place effective online reputation management. 
I have used this post to explain what online reputation management means. You will also learn why online reputation management for practitioners is important. 
But first things first;
What Is Online Reputation Management?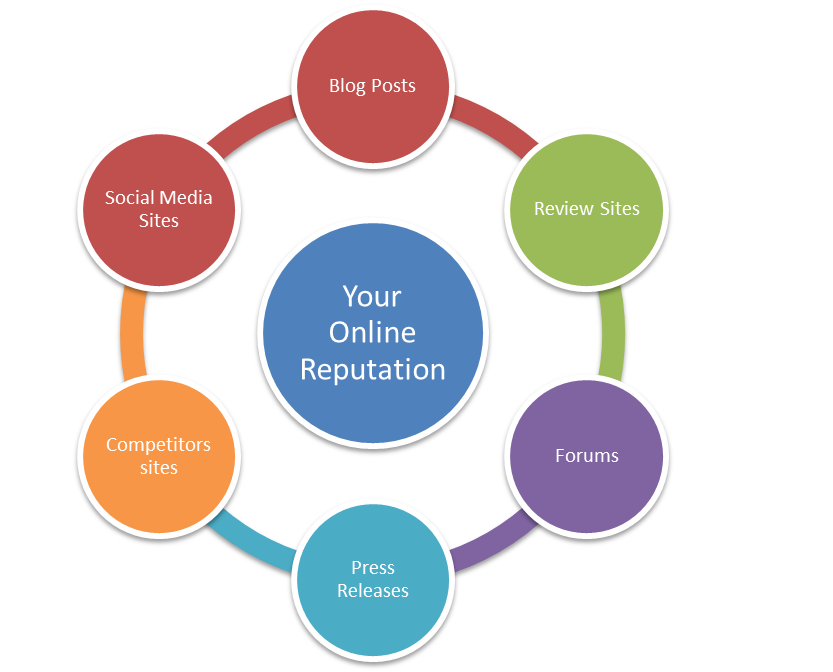 Online reputation management entails actively monitoring mentions of your medical practice on social media platforms and websites. The primary objective is to address any false or negative comments. Your online reputation management team should deliberately focus on responding wisely to negative comments that your patients post online. Negative/false comments are anything that has the potential to tarnish the good name of your brand. 
How you handle such comments determines if your company will continue to enjoy the good name it has always used to bring in more patients aboard. One way of addressing a comment capable of painting your health clinic in a bad light is releasing a public statement responding to the negative or fake comment's content. If the complaint was aired via social media, you might want to consider publishing a social media post addressing the issue or concern raised. Consider using the same social media site that the complainant used. 
Online reputation management goes beyond the management of content in search engines. It also involves handling negative reviews and motivating happy patients to contribute positive feedback. 
Is Online Reputation Management similar to Publish Relations?
ORM and PR have a common goal – painting the organization in the best achievable light. Their difference lies in the means used to accomplish this goal. Public relations activities are naturally proactive and are always aimed at strengthening a brand instead of ORM that focuses on minimizing attacks on the company. In many instances, public relations companies work externally through efforts such as advertising and harmonized media promotional endeavors. At times, public relations efforts are required to perform damage control. 
On the other hand, ORM is naturally reactive. It entails actively looking for content capable of damaging a brand's name and responding accordingly. A huge proportion of ORM works is usually handled internally by organizations instead of contracting external firms, as is the case with public relations. Nevertheless, it also pays to hire an online reputation management agency since they have experts who will ensure that your medical practice consistently maintains a good name.
Strategies for Effective Online Reputation Management
A good online reputation management strategy requires the identification of the right strategies. 
Some of these measures include;
Prompt Response And Empathy
At times, the best online reputation management takes place way before a customer or prospect posts a negative review or comment. To achieve this, make it a norm to respond to direct messages or questions asked on social media right away. For instance, if your patients or prospects pose a question on social media or leave a comment, you should answer within 24 hours maximum. Taking too long to act may lead to problems on your end. A frustrated user is more likely to pour down their frustrations online when they don't get a prompt response from the company. By responding to their questions, concerns, or issues fast, it shows that you value them and you are ready to solve their problems. 
While at it, keep empathy close. Ensure that your prospects or patients you made with know that you are committed to addressing their problems. They need to know that you are ready to help. A private message that isn't addressed promptly and with empathy can easily turn into a negative public statement quickly.
Never Be Afraid Of Drawing Attention To Negativity
If you are like everybody else, or at least the majority of people, you'll be tempted to downplay or completely ignore a negative comment or review. In any case, isn't responding to such comments giving negativity more attention than it deserves? Trust me, those negative reviews and comments can make or break a potential sale. Your online reputation management team should learn to address all negativity upfront. 97% of the prospects and customers who read online reviews also read the business's responses. By addressing negative comments and reviews, your existing and prospective patients will know that if they encounter a problem with your products or service along the way, you will gladly take care of it. 
In that case, please make a point of responding to negative comments from customers each time they are posted. Do so with all the patience and determination in the world. It's an effective way of letting your dissatisfied patients know that you've heard their concerns and that you are willing to dedicate your resources to ensure that their issues are resolved. Don't leave room for them to confirm any negative thoughts or perceptions about your Medical Practice. Addressing negative feedback goes a long way in diffusing negative comments and online reviews.
Now that we are talking about how to respond to negative reviews to better your online reputation, have you ever thought about attracting positive reviews? Well, there are several things you can do to attract as many positive reviews as possible as part of your online reputation management. Some of these things include;
Creating an array of spaces for reviews such as the well-known Better Business Bureau (popular among businesses operating within Mexico, US, and Canada), Google My Business and Yelp, and so on.
Be sure to optimize your content. You can create website badges to quickly direct your web visitors to your Facebook, Yelp, and other third-party review sites where they can read and leave positive reviews. Also, make sure your website is mobile friendly to encourage visitors who are using mobile devices to conduct online searches or social browsing to read or leave reviews. And when asking for reviews via email, remember to keep the "asks" as short and sweet as possible.
Offering your patients the motivation to leave reviews goes a long way in helping you acquire as many positive reviews as possible. Incentives should come in the form of coupons or discount codes or contests for big prizes, cash, or gift cards.
Do you already have positive reviews from your patients? How about sharing them as received on social media and review sites so you can inspire your other patients to follow suit? This is a magical strategy for attracting positive reviews, and in turn, builds your online reputation.
Anyone Can Commit A Mistake – Even Companies, Own Up!
In an imperfect world like the one we live in, no one can become perfect. Even the best and world-renowned medical practitioners are not perfect. We all make mistakes, and it doesn't hurt to own up to them each time they happen. In any case, you come out as the bigger person.
If your Medical Practice comes to the spotlight for wrongdoing, offering an apology helps a lot. Ask any firm that has ever shown remorse after a perceived or real scandal. They will confirm that such a brave step helps diffuse tense and uncomfortable situations, and in many cases, it leads to stronger customer relationships. While crafting your apology, do so with a genuine intention to admit that your practice is wrong and then resolve the issue. Ensure to address all the patient's concerns and explain how you intend to resolve the problem. A public apology and a statement describing the steps you'll follow to take care of the situation adds to your reputation. You will come off as an honest medical practitioner who owns up to their mistakes and acts accordingly to resolve problems. 
What medium will you use to publish your apology? If a huge portion of the complaint was raised via a social media site, then it's the most appropriate medium for posting the statement.
Automation
Do you feel like your online reputation management efforts take up too much of the company's time and human capital? You aren't alone. Many other medical practices have been in your shoes, felt the pinch, and thankfully found a solution in the automation of their online reputation management. Of the utmost importance is to identify reliable ORM automation software. Good software will save you the hassle of combing through social media and websites for negative reviews and comments.
There are a couple of tools that can help you monitor the mentions of your brand. One of the easiest tools, Google Alerts, notifies you when there are new stories that talk about your Medical Practice. You get to find out right away when someone is talking about your company, and hence, an opportunity to respond immediately. Other such as Reputology helps you keep track of mentions all over the web. Perhaps one of the best things about Reputology is that it's location-specific, something that will come in handy for your Medical Practice. You may also want to have a look at the popular tool Mention. With this tool, you get real-time alerts or when you need them, including from news sites, blogs, forums, social media, and surprisingly, even TV. There are a couple of these tools at your disposal, some free, and the more advanced ones come at an affordable fee.
Online Reputation Management Is a Must-Have for Every Medical Practice
Why should your medical spa, oral surgery clinic, chiropractic, or physiotherapy clinic bother to put efforts into online reputation management?
You should be asking yourself, why not?
It might interest you to know that approximately 88% of consumers research a product or service on the Internet before buying – for both in-store and online stores. Unfortunately, about 94% of these buyers will be hesitant to buy from a company that has negative reviews. A well-defined online reputation management strategy is critical to ensuring that you don't lose patients because of a negative review or comment that would have been addressed in good time.  Organizations need to be careful lest they lose business because of poor online reputation management – or its absence. It is time you came up with a well-thought-out online reputation management action plan.
Do You Want 20-40 Booked Appointments Every Single Month?
Get 20-40 New Patients Reaching Out To YOU In Your First Month With Our New System or Your Money Back… GUARANTEED!