Are you struggling to rank in Google? Most people can struggle even with great content and optimized pages, but where could you be failing? Your off-page SEO may be the problem.
To get your website to rank higher on search engines, you need to endorse a comprehensive SEO strategy. Focusing on just one approach or aspect of SEO will not yield desirable results.
A well-rounded SEO strategy encompasses three key aspects – on-page SEO, technical SEO, and off-page SEO.
To give you a brief explanation of this, we can say that on-page SEO focuses on the content of your web page – how well you have integrated the right keywords into your content. On-page SEO also includes how your web pages are optimized for search engines and users.
On the other hand, technical SEO focuses on making your website more natural for a search engine to crawl, understand, and index your web pages.
Today, we want to talk about the third aspect, off-page SEO. This is what will make your website more trustworthy and authoritative.
To better understand off-page SEO, let us look at what it means.
What Is Off-Page SEO?
What's the first thing you think about when it comes to off-page SEO?
Most people will think about link-building.
While link building is undeniably one of the most critical aspects of off-page SEO, there are other essential parts to consider as well.
Off-page SEO, also called off-site SEO, refers to the activities that happen outside your website to boost your site's ranking. This includes social media strategy, linking, influence marketing, etc. For example, when someone with considerable influence in your niche shares your post to their pages on social media, this is a kind of off-page SEO.
But you may ask, how does this help with your site ranking in search engines?
In simple terms, search engines such as Google check how people perceive your content when determining how to rank websites.
Having high-quality links on your website, and getting engagement on your posts, signals that your site has beneficial content. This will help make it rank higher.
Off-Page SEO vs. On-Page SEO
On-page SEO involves optimizing your website for search. This can include structural changes to help search engines crawl and index your web pages, revising HTML tags and URLs, content optimization, etc.
On the other hand, off-page SEO involves work done outside of your website. It focuses on making your site known online. Some of the strategies in off-page SEO include directory submission, backlinking, and social media shares.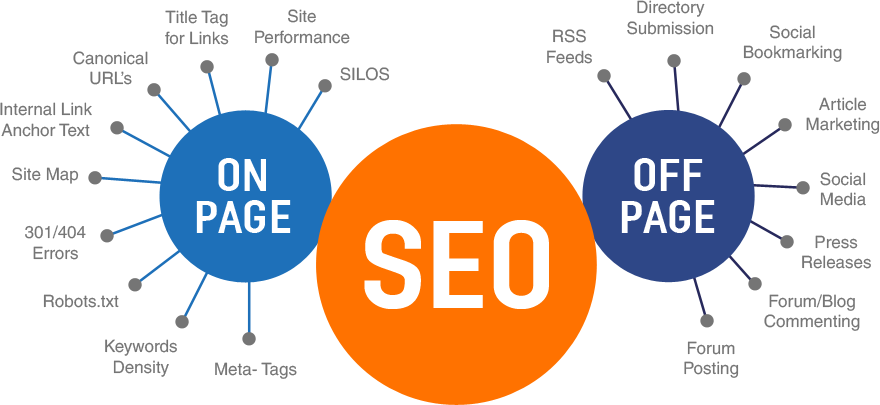 Which one is more important?
Choosing between on-page and off-page SEO is like choosing between the foundation and the roof of your house. The two work together to improve your ranking on search engines, and thus should be implemented in a complementary fashion.
However, it is advisable that you first focus on improving on-page SEO before off-page SEO. On-page SEO is more like the foundation of a house, and thus it needs to be done right before you proceed to the roof (off-page SEO).
Why Is Off-Page SEO Important?
In the recent past, search engines have been aiming to return the best possible results to a searcher.
The way to achieve this is to consider on-page SEO factors as well as off-page SEO.
A site with high-quality content that is relevant to the user is likely to have references from other websites (backlinks).
Such a site is more likely to have shares on social media such as Facebook shares, pins, and tweets. It is also likely to be shared on forums and bookmarked by the target audience in their respective niche.
This is one of the major reasons you need to focus on off-page SEO.
What Are the Benefits of Off-Page SEO?
When done successfully, off-site SEO will yield these benefits;
Boost your rankings
When done right, off-page SEO helps your site rank higher in search engine result pages. The higher it ranks, the more organic traffic your site will receive. And in turn, this can lead to more qualified leads for your business.
Increase in PageRank
Web pages rank between 0 and 10. PageRank is used to indicate how relevant a website is in the eyes of search engines.
It is one of the main reasons Google has managed to remain the best search engine for most searchers. PageRank is among the 200+ ranking factors used by Google to rank sites.
Establish authority
Google considers integrity, expertise, and influence when ranking websites. This directly points to off-page SEO as your authority and integrity are determined by what happens outside your website.
More exposure
When your website ranks high in search results pages, it gets more visits, more social mentions, and also more links. It is more like a circle – one event leads to another.
In other words, Google aims to rank websites depending on authority, trustworthiness, and expertise on a subject.
One way to ensure it achieves this is by researching your competitors' sites that are getting links and mentions from other platforms and websites.
For example, to be perceived as an expert in a particular subject, other related websites should be linking to your web pages.
With that in mind, let's talk about the main aspect of off-page SEO- Link Building.
Links and Off-Page SEO
When it comes to off-page SEO, you have to focus more on building backlinks. Search engines use backlinks as one of the ways of determining the quality of your content.
The more high-value backlinks a site has, the more search engines trust the site and thus rank it better than those with fewer backlinks.
There are three main ways of earning links;
Getting links the natural way
These are links that come without the intervention of the page owner. For instance, an SEO agency adding a link to a post that points towards a service another digital agency provides.
Building links manually
This involves deliberately building links for your site. It includes requesting influencers to share your content or asking other relevant website owners to link back to your blog post.
Creating links yourself
Self-created links are created when one adds a backlinking in a forum, online directory, press release, or blog comment signature with optimized anchor text.
This is a dangerous way of building links as it tends to lean towards black hat SEO. Therefore, tread carefully.
Irrespective of how you earn links, ensure that they are from high-quality websites. Links from websites that are relevant to your industry and have high authority will boost your ranking more than links coming from low authority websites.
Here are things to look out for when building backlinks;
Look for the popularity of the linking site
Always link from web pages related to your topic
The type of anchor text you apply on your link matters
Ensure you are getting links from trustworthy websites
Authority of the linking page and domain matter
The position of the link on the linking site influences its impact
How Do You Prepare Your Website For Link Building?
Google will find it hard to determine the value of your web pages if no links are pointing to it, which is why you should aim to get powerful backlinks.
When searching for backlinks, many website owners skip the process of preparing their website for link building. Preparation will help you land quality links.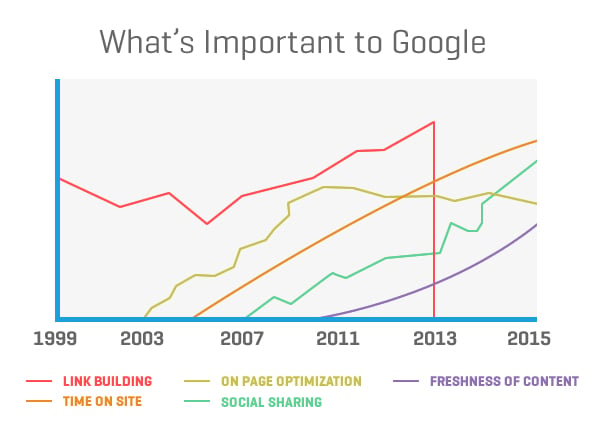 So, how do you prepare your web pages for link building?
By optimizing your internal pages
Interlinking your pages using different keywords shows the importance of one web page in relation to other pages on your website.
You need to organize your pages into categories so that when you send a link to one page, the juice flows through to other pages linked to it. This boosts your search performance.
A smart way of doing internal linking is to layout pages so that they are interconnected. This way, each link will trickle down SEO juice to all the other interconnected pages.
The goal is to make your site seamless to navigate. This not only appeals to search engines but is also essential to site users.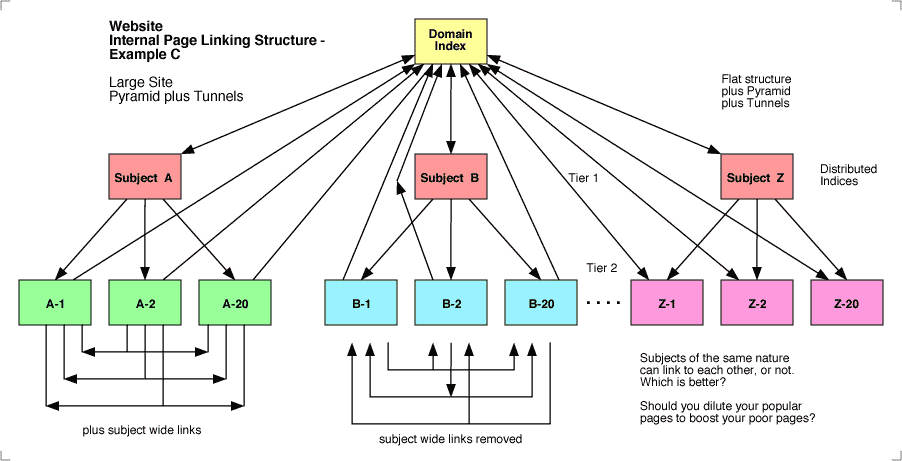 When it comes to SEO, many website owners overlook internal linking. However, SEO juice flows from one internal page to another as long as they are well-linked.
Therefore, before you go out to get inbound links, ensure that your internal pages are well laid out.
Doing Basic On-Page SEO
Before you proceed to do off-page SEO, it is vital that you optimize your web pages for search engines first.
Some of the fundamental on-page SEO factors to concentrate on include;
Having SEO-friendly URLs whereby you use short URLs with your primary keyword integrated into them. Also, having a URL that has no special characters.
Adding images, videos, and diagrams to your content to make your content more engaging. This increases the time spent on the site and reduces bounce rate.
Use your main keyword in the first 100 words of the article. Integrating your main keyword early in your content shows that your article talks about that specific keyword.
Increasing page loading speeds. Optimize your images and use a better hosting service.
Integrate keyword in your title tag.
Use outbound links by linking your web pages to other related pages in your niche.
Use H1 tag on your title and have subtitles for your article.
Doing this will not only boost your web pages ranking considerably but also enable you to attract better backlinks.
When creating a landing page that you would like a search engine to crawl and rank higher, ensure that you pass more SEO juice to other relevant pages that relate to the content of that page.
Search engines often get confused on which page to rank higher if it sees a lot of pages on your site ranking for one particular search term.
There is no magic formula for on-page SEO. Ensure that your web pages are well-laid out, your keywords integrated in the correct manner and ensure page signals are sent to Google in the right way.
Picking thematic keywords
Links are paramount when it comes to boosting your SEO efforts, but keywords are what make links stand tall- they are the backbone.
Although keywords are the building blocks for your content, not all keywords have equal impacts. If you are looking to improve your site ranking and drive more organic traffic to it, then you should integrate thematic keywords into your content.
Thematic, in this case, means 'relating to the subject.' Therefore, when finding keywords, look for related keywords.
You can use the Google Keyword Planner or Ubersuggest or any keyword tool to get thematic keyword phrases that relate to your main keyword. By finding thematic keywords, you can tailor your content better to meet the needs of your target audience.
When it comes to on-page SEO, the title tag is a major player. That's why you should aim to use your keywords in your titles. When you start your title with your main keyword, you tend to rank better in SERPs.
What Are Link-Related Off-Page Factors You Should Keep In Mind?
As we mentioned earlier, Google uses PageRank, which is an algorithm that looks at the quality and quantity of backlinks pointing to your web page, to rank pages.
Here are link-related off-page factors that affect PageRank;
Number of referring domains
Getting links from unique websites (referring domains) helps your site rank higher and also get more organic search traffic. Keep in mind that you should aim to get more backlinks on pages you want to rank in search engines and not to your website overall.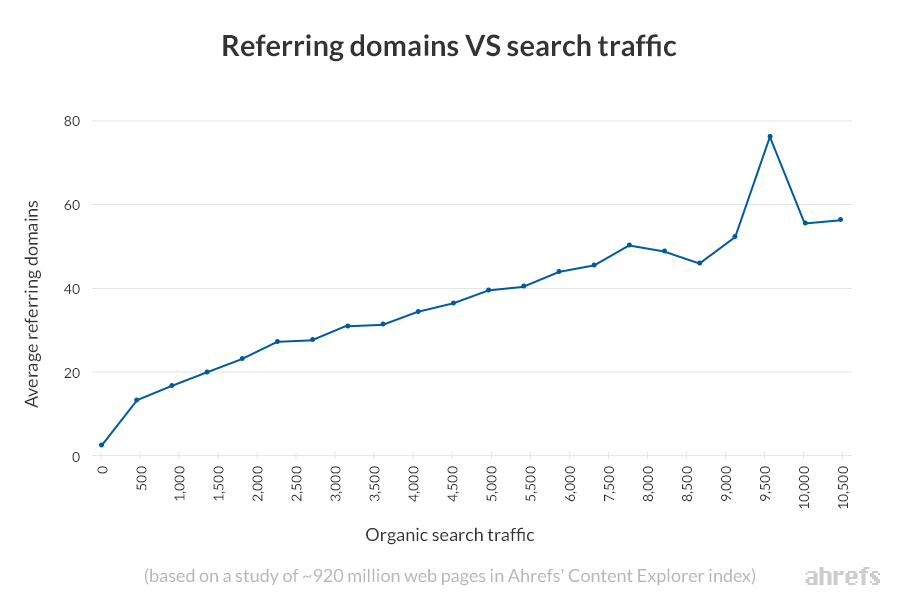 Quality of links matters. The higher the authority a website passing you a link is, the more authority it passes to the pages it links to. Therefore, ensure that you are getting links from higher-authority pages.
Ahref's created an awesome graphic of how the authority of a linked page is divided equally between the total number of links on a page: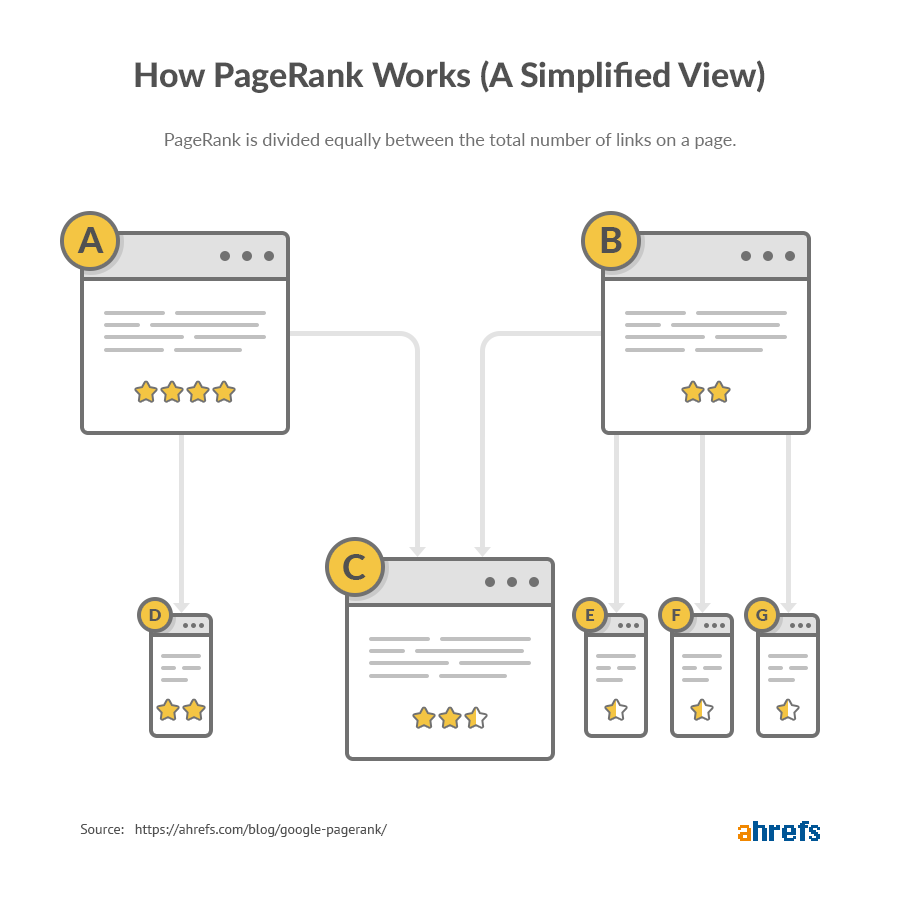 To help you know the authority of a website, you can use Ahref's URL Rating (UR) through their Site Explorer since Google discontinued public PageRank Scores back in 2016.
Do-follow vs. no-follow
Keep in mind that no-follow links (links with a rel=nofollow tag) do not increase your page ranking, which is why you should prioritize on building do-follow links.
Most links are often followed, but some authority sites such as Forbes have "no follow" for almost all their outbound links.
If you are pursuing links from a specific website, make sure their outbound links are followed. You can install a no-follow Chrome extension to identify nofollow links on the page.
Nofollow links may not have a direct impact on your page ranking, but they can drive referral traffic, which can indirectly have an effect on SEO.
Anchor text
These are words or phrases that harbour a link- clickable words. Although you may not have control over the anchor text, when the link coming to your site is anchored on a text with a keyword you are targeting, it has a more significant impact.
However, when you are guest blogging, avoid using anchor texts with the keywords you are targeting as Google may penalize you.
Relevance
Google sees backlinks as votes of confidence. If a site is linking back to you, it means that it has confidence in the quality of your content. However, these votes are never equal. The relevance of the linking web page and website matters.
This is why you should only get links from websites with whom you share the same niche and also ensure the web page linking to have closely-related content.
Traffic
Links from pages that get a lot of organic traffic are more impactful than links from pages with little organic traffic.
If you are doing link building, you should get links from websites that are getting lots of organic traffic.
However, this is not to mean that links from pages with no traffic are worthless. If the pages are relevant and have some authority, you can pursue them as well.
Non-Link Related Off-Page Factors
Building links is the central part of off-page SEO, but there are other things you should pay attention to for your website to rank better.
Here are the main factors to look into;
NAP citations
These are online mentions of your business displaying your business name, address, and contact information (phone number). Collectively, this is known as NAP- Name, Address, Phone.
Moz places citation signals on top of local ranking factors when it comes to off-page factors. Citations are crucial to anyone who wants to rank their business locally.
Keep in mind that NAP citations have links, although no-follow ones. You can approach them to and request that they link to you as well.
Brand mentions
Brand mentions can help improve your rankings. Google factors in your brand mentions in their ranking algorithm. With linked mentions, you may get referral traffic.
You can increase your brand mentions by writing guest posts, doing blogger outreach, or go viral.
Google My Business
This is a free business profile provided by Google. These are profiles that rank in the 'snack pack' of SERPs that you see when you search for queries with local search intent.
By optimizing your Google My Business profile, you will rank better in snack pack' results for local organic searches.
Learn how to optimize your GMB Profile here.
Reviews
Reviews will also help you rank better in Google's snack pack' results. Having more positive results on genuine 3rd party sites and even on your Google My Business profile will help you rank higher. Negative reviews will lower your ranking.
Social signals
Genuine social shares have a positive indirect impact on your ranking. With more mentions comes more links and traffic, which will boost your ranking.
There are multiple social media agencies that can help bring in social shares for your business online.
Now that we have discussed off-page factors, let's look at how you can get backlinks;
How to Get Valuable Links
Broken link building
This involves looking for 404 pages on a target website and replace with a link back to your site. This is known as broken link building.
With broken link building, you offer the owner of the target audience something first before asking for a backlink. Maybe you can create a compelling post on the subject and send it to them while requesting for a link. You can use Check My Links to find broken links.
Create and distribute compelling infographics
By creating a quality infographic, you will find people willing to promote them, which will help you build links, authority, and get traffic. Infographics are a powerful strategy in link building.
According to Hubspot, 32% of marketers say visual images are the most important form of content.
Create free valuable resources
You can build free courses, Ebooks, guides, etc. As long as the content you create is valuable and useful to the user, you will attract links naturally. This will be more of a win-win situation for you and your target audience.
Fill the content gap
If you notice that there is a shortage of comprehensive information on a certain topic in your niche, you can come up with a detailed guide on the same topic. It will naturally attract backlinks.
You can also take a look at this awesome guide on how to do a complete content gap analysis here.
To wind up our guide, let's look at how you can safely use backlinks for your ranking.
How to Avoid Google Penalties When It Comes to Link Building
Create quality content and optimize for the user first
Keep in mind that you are creating content for your target audience. With this in mind, you will aim to create useful content for them before thinking of creating content that attracts backlink.
Diversify anchor texts
Avoid hyperlinking similar texts in your posts. Google is likely to penalize you if you keep hyperlinking your main keywords in a page. Therefore, diversify your anchor texts to stay safe from penalization.
Conclusion
Off-page SEO should be part and parcel of any comprehensive SEO strategy. You have to network without bigwigs' in your industry if you want to increase your search engine ranking.
Keep in mind that the safest method is to earn links through white-hat link building strategies to avoid penalties.
However, before you find backlinks ensure that you prepare your website by laying out your pages so that the authority link juice trickle down to all your pages. Make your site navigable. Also, create better content by answering user's questions. Creating quality content is a sure way of earning quality backlinks.
Lastly, be patient and consistent in your link building, and you will gradually climb the search engine ranking ladder.
Next Steps: Use These Off-Page SEO Tips
Take advantage of this guide and start implementing these off-page SEO strategies into your SEO plan so that you can rank higher than your competition on Google.
If you don't have the time to implement what you have just learned, feel free to send us an email. We would be happy to help you increase your business' online presence.
Find out more about Lazaro Lifestyle Media's Toronto SEO Services.